Bostonia Public House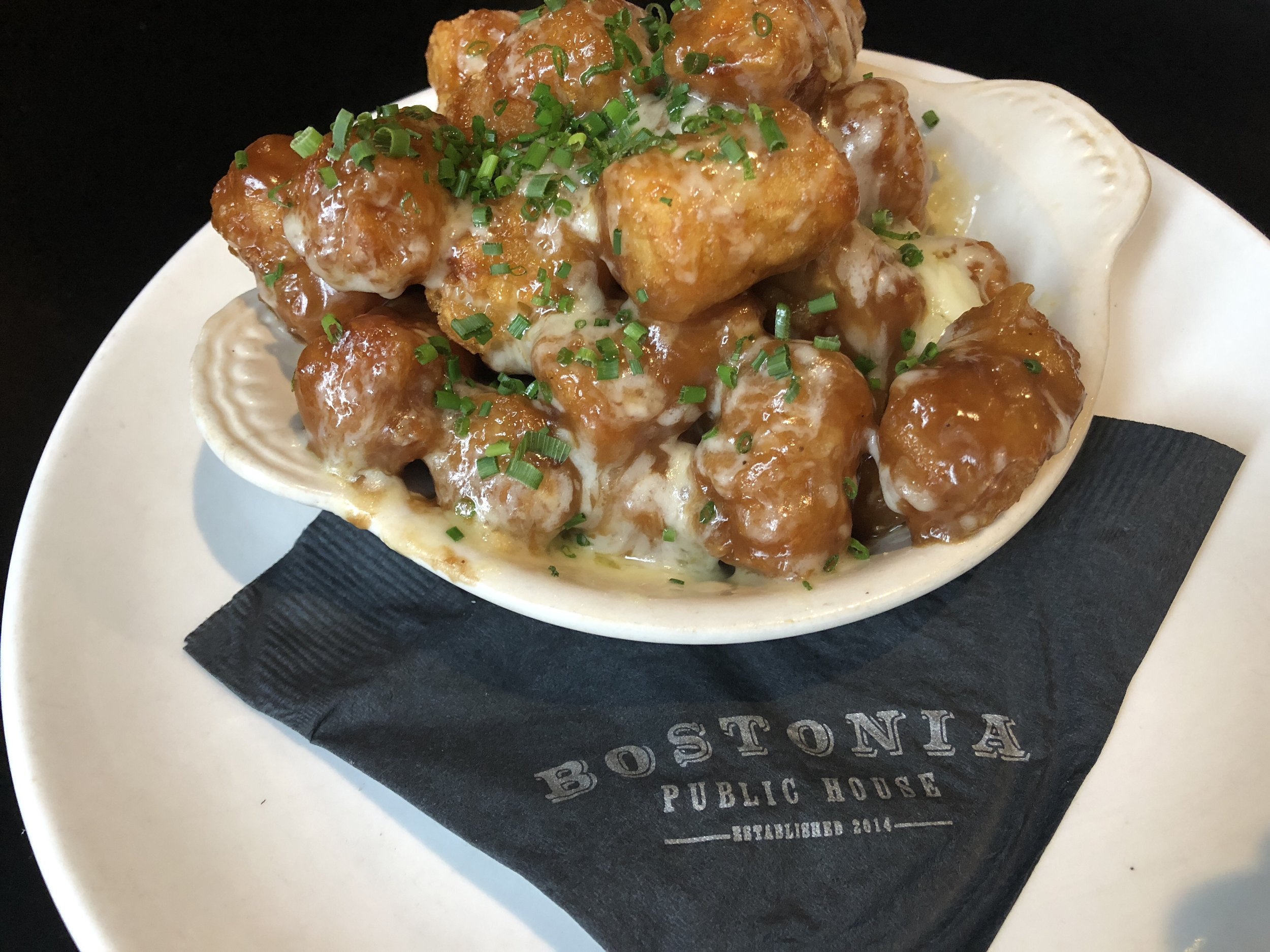 Bostonia Public House has been on my brunch to-do list for quite a while now, not least because of their over the top Bloody Mary bar. Pictures of Bloody Mary's topped with everything from your standard stuffed olives to ribs and even doughnuts pop up almost every weekend in my tagged photos on @bostonbrunchguide. Though it may be the Bloody Mary Bar that draws you in, the food will bring you back.
The Bloody Mary bar is truly a sight to be seen. As we placed our orders, we were informed of the 'rules' of the bar as well as some helpful strategies from our waitress. You can't bring a plate (seems fair) and you can only go up once— no refills on your toppings so make it count! We were advised to use the celery stalks and bamboo skewers to our advantage, and I think I made a pretty valiant effort!
We started with the tater tot poutine, which was perfect comfort food for the cold and rainy weather. This was a great dish to share and I would highly recommend kicking off your brunch this way.
For my main dish, I ordered the short rib biscuits and gravy, which was delicious. The short ribs were perfectly cooked and practically melted in your mouth, and the cheddar cheese biscuit was flaky and flavorful. This is a brunch I will definitely have to try again— I have heard that the sweet potato doughnuts and the French toast are must trys.